Recent years have shown growing popularity of film recordings as marketing tools. From the corporate events recordings, through corporate movies, to case study and advertising films. Business owners see this type of content as a more effective than a static image way to reach their customers.
This trend, according to research, will continue to strengthen and the indirect impact on this fact is the development of social media and their importance in maintaining constant contact with its recipients.
We meet this challenge by providing our clients with effective tools to achieve their marketing goals.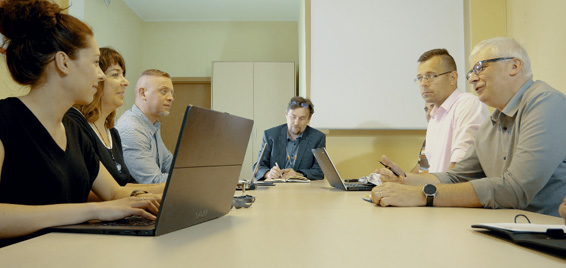 Website as the main business card of the company has long ceased to be enough. In times of dynamic changes and the search for better methods of reaching their clients, companies are more and more willing to use modern film content.
Corporate movies allows the recipients to convey many important facts about the company, delivering it in a visually interesting way. Usually, in corporate films, we find informations about the company's history, products offered, innovativeness or planned development. Complementing the corporate film with visual effects and animations results in a modern and professional visual content.
There is no better confirmation that something works than positive feedback from users. However, in recent years, the reliability of opinions posted on discussion forums and online stores has been strongly undermined by the emergence of whisper marketing. The answers to this are case study films. In such productions, we allow real users and dissidents to comment on the impact of the implementation on their work and the functioning of their company. The benefit language used in the case study films allows you to easily capture specific features and benefits. Non-directed statements and a form similar to an interview intertwined with scenes from the functioning company make up an effective information tool with greater significance than any data given in prospectus. In the case study, dry facts are mixed with a description of real events from the day of the company's life, which makes the product credible and allows for a broader understanding of its capabilities.